Esta extensión se utiliza para los archivos creados con la compresión MPEG-4. Esto es bajo la especificación MPEG-4. MP4 puede contener tanto archivos de vídeo y de imagen compatibles en la mayoría de los jugadores. Esta extensión de archivo se puede ejecutar en plataformas cruzadas, incluyendo Mac, PC y Linux. Debido a que
archivos MP4 puede contener tanto archivos de audio o de vídeo, Apple creó M4A, en cumplimiento de la norma MP4. Esta extensión está diseñado para contener sólo archivos de audio a lo distinguen de los otros archivos MP4. Se adapta a los estándares utilizados en MPEG-1 y MPEG-2.
Un archivo MPEG-4 puede tener una compresión diferente para los archivos de audio y vídeo. Los archivos de audio se comprimen similar a la compresión ACC. MPEG-4 compresión se usan comúnmente en streaming de vídeo y archivos de audio a través de Internet. Algunas aplicaciones como Windows Media Player puede requerir codecs adicionales para poder reproducir un archivo MP4.
Dispositivos portátiles como Sony PSP y el iPod de Apple son capaces de soportar los archivos MP4, entre otros gadgets. Por otro lado, las solicitudes de conversión, tales como Video Converter Magic MagisVideoSoft puede convertir archivos de audio y video con extensiones diferentes a MP4, y viceversa. Para reproducir archivos MP4, aplicaciones, tales como Apple QuickTime Player, Roxio Toast, y varios reproductores portátiles pueden ser utilizados. Las extensiones de archivos similares
Extensión de archivo MP3 - archivo de audio MPEG
Extensión de archivo M4A - MPEG-4 audio stream
Get more information about how to open MP4 file.
If you are not able to open file with certain file extension make sure to check if extension for the file is correct. It is possible that information in the file doesn't match file extension.
&nbsp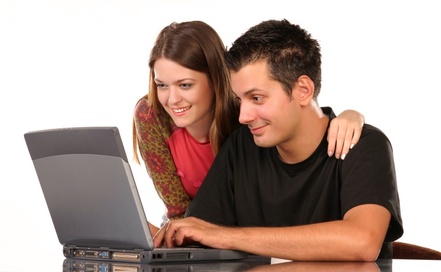 More Articles about opening MP4 files:

Open MP4 File - Information about File Extension MP4

What are file extensions? - Read more about file extensions

Dangerous Extensions - Protect you computer from viruses - dangerous file extensions

How to Open File Extension - Learn how to open file extensions that you don't know
Extension Details

MPEG-4 Video
MIME Type

video/mp4
Opens with

Apple Quicktime


Roxio Toast


Media Player with Codecs

See also

Open PART file
and layout php bug fix should be here

Open PDF file